AVAILABLE IN ARIZONA
Studio Cycle is a premier fitness experience in a music-fueled atmosphere, scientifically backed to provide individual results.
VASA ZONE
Find your lane, own your zone, and drive performance. Mix a high-energy instructor, Myzone monitoring, red lights, a powerful soundtrack, and this technical ride is sure to get you the results you're looking for.
RHYTHMIC
Rock this ride that perfectly pairs the beat with the beat-down! Get lost in the music and the rainbow lights for increased motivation to push harder through those pedal strokes. This is a cycle workout you won't want to end.
FREESTYLE
Anything goes in this blue-lit ride with your tribe. Bring your can-do attitude to this workout featuring your favorite cycling instructors for a unique workout experience every time!
PERFORMANCE
Time to get your mind right and fine tune your ride. This no-nonsense performance workout will get you physically and mentally ready for race day. Find your true grit and get down to business. (Coming soon)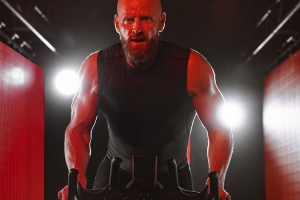 VASA Zone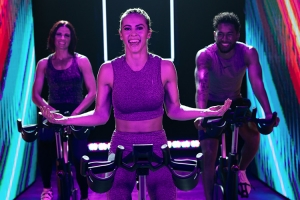 Rhythmic
Freestyle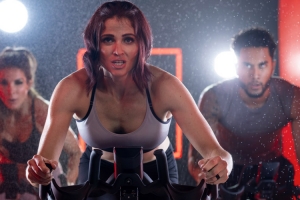 Performance
Studio Red is an exclusive group training experience where you'll sweat more, burn more, and shatter your personal best.
DRENCH
Sweat like never before and get your heart pumping in a workout focused on torching fat. The state-of-the-art Myzone heart-rate monitoring system helps you track levels of intensity as you run, jump, row, and lift your way to results.
ATHLETE
Unleash your inner athlete. Take your workout to the next level with a combination of agility work, conditioning, and plyometric training designed to tax all your energy systems and muscle types. You'll feel stronger, faster, and gain the heart and body of a champion.
IRON
Iron is forged in fire, and the strongest VASA bodies are forged in the Iron class. Maximize your performance through three key types of strength training: hypertrophy, functional strength, and power-endurance to gain the kind of chiseled results you can see and feel.
PINNACLE
Climb to the top of your performance game. Achieve maximum results as you power through high-intensity intervals and metabolic resistance training. Push, pull, sweat, and work your way to your absolute peak level of performance.
MYZONE
Wear the belt. Use the app. Monitor your performance. And push beyond!
We know that the impact of your workout is equal to the effort you put into it. It's not opinion, it's science. That's why we utilize Myzone's cutting-edge tools and wearable tech, built and designed for the fitness industry. With the ease of your smartphone or in-class screens, view real-time data not only on what you're doing, but HOW you're doing.
You always give your all—now you can quantify it, with trackable Myzone Effort Points, calories burned, heart rate BPMs, and percentage of maximum effort. Find friendly competition and mutual motivation as you challenge your friends—or just yourself—and track your progress over time.
Fitness
---
as low as
Details

Close

Guest Privileges Available
Guest Privileges Available
Studio
---
as low as
Details

Close

Guest Privileges Available

Monthly Body Composition Analysis by InBody
Guest Privileges Available
Monthly Body Composition Analysis by InBody
Free studio session
Enter your information below and we will send you your very own FREE STUDIO SESSION.